The Beginning of the McMahon Girls Soccer's Season
The McMahon girls' soccer team started off with a strong 2-2 record.  Despite losing two games they continue on trying their hardest. 
Before I write this article I just want to say how impressed I am with the girls' soccer team.  After watching their games I can see improvement every time, especially with defense.  Currently, they went against Greenwich, Stamford, Westhill, and Wilton.  
For their Greenwich game, they sadly lost 0-2.  However, in their following games, they won against Stamford 3-0 and Westhill with an impressive score of 8-0!  
I watched a few of their games like the ones against Stamford and Wilton.  In the Stamford one, I just want to give a shout-out to Brynne Korzenik who is currently their captain,  she has one of the best ball controls I have ever seen.  She shot with every opportunity she had. The people that scored during the game were Brynne, Abby Ortolano, and Grace Simpson.
The game against Wilton was such an amazing game to watch.  The score for that was 0-1 but I just want to say defense made so many good saves.  Especially their right back Faith Ortolano in the first half of the game.  This was a pretty even game and it was difficult to tell who was going to win.  The whole time I was on my toes because each team kept creating so many chances to score.  
In the first half I saw so many good crosses being made by mostly Brynne, Grace, and Bella D'Attlio.  In this game I saw good possession and communication.  If you were to watch these girls play you can see they all have good connections on the field. At the end of the first half the score was 0-0.  
The second half of the game I saw good communication and good saves coming from their goalie, Sam Farrar. I have been watching her in their recent games and she has made amazing saves for her team. In this half of the game they were good corners taken by Gretchen Klein and Grace Simpson almost scored a header on one of those.  And I just want to say the free kicks taken by Abby Ortolano was amazing.  
After watching their game against Wilton I am certain these girls will have an amazing season and I cannot wait to see it.  If they continue working their hardest the best results will come.  Their next game coming up will be against Darien on the 20th at 4 p.m. away. And this is a game that everyone should watch.
About the Contributor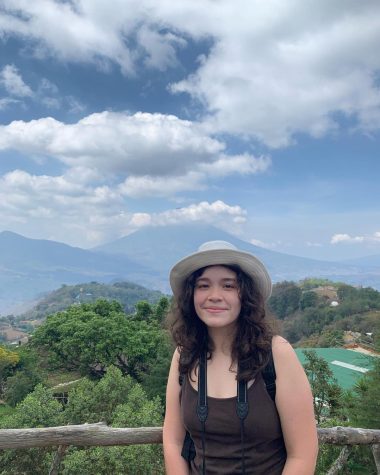 Conny Galvez, Editor-in-Chief
Hi! My name is Conny and I am currently a Junior here in Brien McMahon.  I enjoy writing, playing soccer, and watching movies.  What I really enjoy doing...