Athlete of the Week: Jahiem Daniel
Last week, Jahiem Daniel was named one of the Athletes of the Week(10/24-10/28) and won Boys Athlete of the Week for Ruden Report. He is currently a Junior here at McMahon    
Jahiem currently plays on the varsity team for football. He plays running back and outside line back for McMahon. He has been on the team since he was a freshman and he started on varsity in his sophomore year. 
Jahiem helped bring McMahon another win against Warde as he scored two touchdowns, five tackles on defense, and ran 252 yards. They beat Fairfield Warde by 35-33.
"Honestly I would like to thank my offensive linemen. They have been playing well for the last few weeks. I got to stay locked in and try my hardest." 
To continue winning more games as he did against Warde, Jahiem plans on continuing to continue working hard in practice. 
So far in his football season, they have been doing better. There has been a difference between the last season and the current one right now. "We're actually starting to put up more points on our board." 
His favorite things about playing on the McMahon Football team are the coaches and his teammates. "They're very supportive and we're very close to each other."
"I loved it ever since I was young." He has been playing football since 1st grade. He started out just playing flag football but in second grade he started playing football with the Norwalk Packers. He stopped playing with them when he went into high school. 
Outside of football, he enjoys hanging out with family and friends.  He used to play basketball for fun but decided to quit. "I'd rather focus on a sport I am actually good at and it could take me somewhere."
He plans on taking football with him in the future. His goal is to go into the NFL. After high school, he plans on becoming D1 and playing for Penn State. To achieve his goals his plans are to, "keep working hard during the off seasons."
Leave a Comment
About the Contributor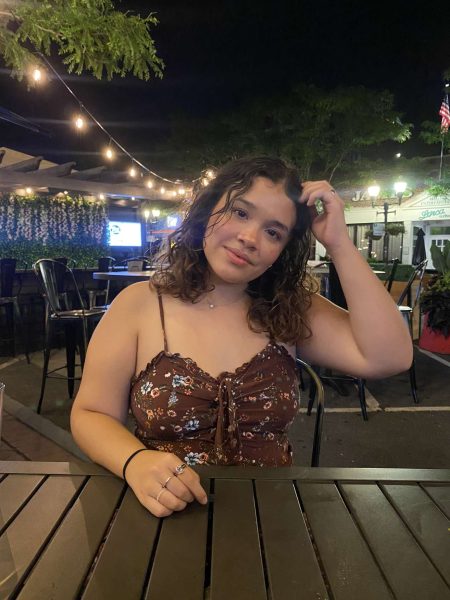 Conny Galvez, Editor-in-Chief
Hello Senators! My name is Conny and this is my third year working at the McMahon Archive. My friends and I helped start up this newspaper in order to...