All Too Twilight Club Expanding To Pop Culture Club
Whenever people hear the name of the club – All Too Twilight – they immediately dislike it without giving it a chance. Many don't realize that this club started out as a small place to get together with friends and talk about our interests in a safe environment, but now it is evolving. All Too Twilight is more than just Edward Cullen being a creepy vampire and having pale skin. We are starting to include interests such as Marvel, DC, CW, and so much more. We even talk about celebrities from time to time. Though we lack members, we are still working hard to make it enjoyable and more appealing for all. We strive to make the club a safe space for all to share their interests in pop culture. We haven't had a chance to change our name, but we are wanting to simply change it to Pop Culture Club in order to be more inclusive of topics.
The benefits of being in this club are that we meet once a month on a Tuesday after school (schedule to be posted), so it's not too much of a commitment. During these meetings, we catch up on all the things we may have missed in pop culture and media and brainstorm ideas for next meetings. Our club advisor is the wonderful Ms. MacDaniel who is an English teacher. She is very caring and always there if you need to talk. 
Our next meeting will be Tuesday, February 14 at 2:30 pm. Yes, it's Valentine's Day, but trust us, we will have some fun activities such as making cute Valentine's Day cards along with lots of candy (heart-shaped – of course!) and we'll see who wins at an interesting game of trivia if we have time. Just bring yourself and an open mind, and you'll have a great time!
As founders of the club, Becca and Ava, we need your help keeping this club alive! All we need is for you to pop in for 30 minutes and enjoy our sweets and fun activities. If you have any ideas for activities or events revolving around the club, let us know and we'll take them into account. We meet in Room 2061 and we hope to see you there!
Leave a Comment
About the Contributors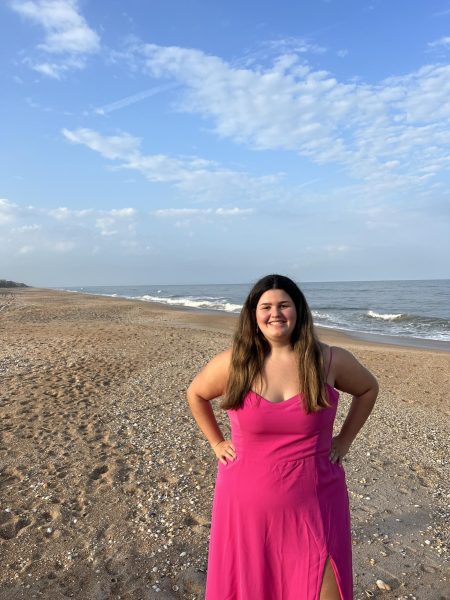 Ava Massucco, Editor
Hi! My name is Ava and I am in charge of the Entertainment section of the McMahon Archive. I tend to write articles about food, movies, and other pop-culture...

Rebecca Parra, Writer/Editor
Hey Senators! My name is Becca. I love meeting and interacting with others. I'm a Senior and hope you enjoy the articles I write this year as I manage...