Norwalk Strong
Have you ever been to lunch and seen those interactive tables where you can spin a wheel and receive candy?  Remember when you got to try on drunk goggles and you were given a task to do at lunch? You must be wondering who is in charge of these activities at lunch.
Norwalk Strong is a club here at McMahon that is connected with the Norwalk Partnership. "This is a city-wide project we run which is around preventing substance misuse and promoting mental wellness in young people in Norwalk," said Margaret Wyatt, who works at Positive Directions and is part of the Norwalk Partnership. She comes to McMahon every Wednesday to help out with their meetings.
"We wanted to start clubs in both high schools (in Norwalk) so kids can be involved in the work and Sof created this club last year, there is a companion," said Margaret. 
Sof is the one who introduced this club to McMahon and is currently an intern at Positive Directions with Margaret 
This club focuses on raising awareness and creating ways for students to have a voice in school.
Some ways they spread awareness are by doing activities in the cafeteria, making mental wellness boxes that they put around the school, and posters about different topics. 
"We would have interactive activities we can do with them (students). We had these drunk goggles and we would make them toss (a ball) to each other.  We did this in order to stimulate how it would be (to be drunk)," said Chris Aquino who is a member of Norwalk Strong. 
Some of them did focus groups on vaping in order to provide information to the administrators. 
One of their latest projects was creating a youth survey we did during house a couple of months ago. The students of McMahon will eventually get the results of those survey. 
"I would like to say that people's mental health is very important. It is not good to bottle something up. If you need to say something, say something," said Alvin who is a member of the club. 
What is interesting about this club is that everyone has something in common which is to help students with their mental health and stop the misuse of drugs. "I don't want to speak for everyone but I feel like everybody has had their own mental health struggles, whether they say it or not. All of us want to persevere with this club trying to reach out to everybody. Our common goal is to help each other and everybody around this school," said Alvin. 
However, this club also does activities outside of school.  Recently they have been working on doing a Freshman Forum where they invite all freshmen around Norwalk to give information for resources for mental health and substance misuse for them and their families.  This Forum helps the freshman start off their high school years informed about the resources they have around them. 
If you are looking for a way to make a difference in the community you should join Norwalk strong.  They have meetings every Wednesday at 2:30 after school in room 1205.  If you have any questions regarding the club you can talk to Ms. Sullivan, who is their advisor.
Leave a Comment
About the Writer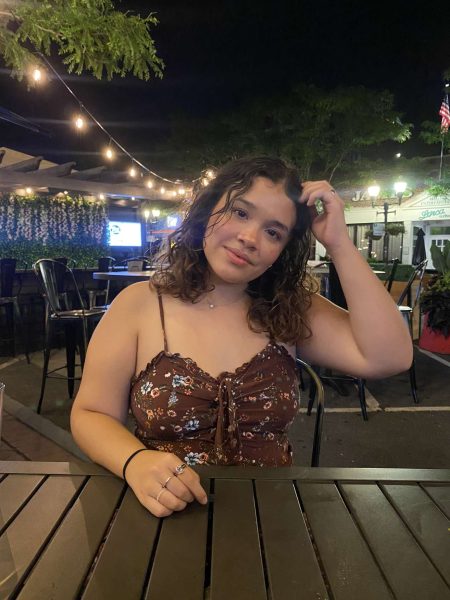 Conny Galvez, Editor-in-Chief
Hello Senators! My name is Conny and this is my third year working at the McMahon Archive. My friends and I helped start up this newspaper in order to...