CYL Exhibit for Hispanic Heritage Month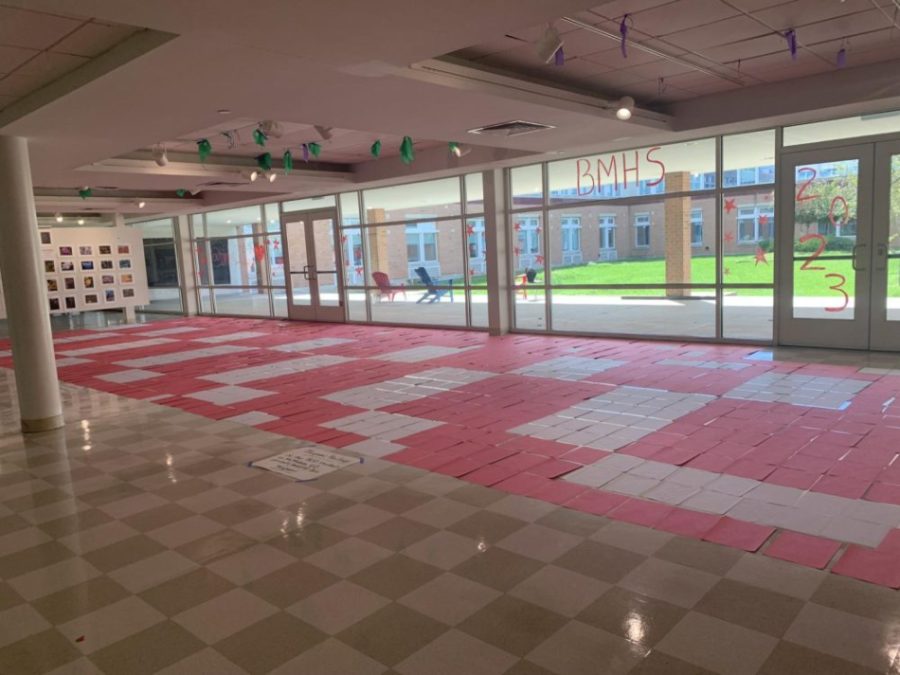 Have you ever passed by the library and seen those exhibits in the gallery?  For example, you may see flags, banners, or signs.
You must wonder to yourself who is putting these things up in the library.   In Brien McMahon, we have a club called CYL. This club is also known as Center for Youth Leadership, they are a student activist group that promotes justice and social change. 
Recently I passed through the hallways and noticed they had something up in the gallery.  Their advisor, Bob Kocienda, was in the hallway and we shared a conversation.  They put up an exhibit for Hispanic Heritage Month and I was confused at first about what their exhibit meant.  In the front of their mural, you will see a sign that says, "Hispanic Heritage; of the 1800 students at McMahon 60 percent(IN RED)are Hispanic." 
Bob mentions, "not many people are aware of the percentage of Hispanic students here in McMahon."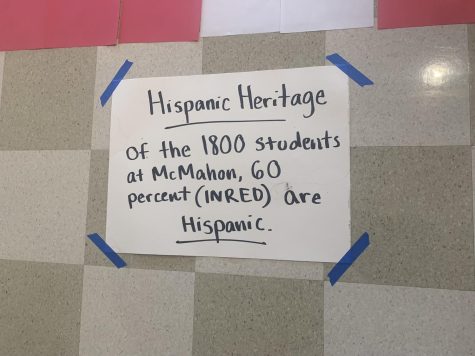 In this exhibit you will see a red and white sheet of papers on the floor.  The majority of the sheet of paper is red and the rest is white.  The red sheet of papers is supposed to represent the Hispanic students in McMahon and the white represents the rest of the students' population. It was made to bring awareness of the Hispanic students that around us
Last school year(2021-2022) statistics showed that 14% of students were Black, 60% of students were Hispanic, 23% of students were White, and 3% of students were Asian.
According to the administration the statistics show that this year will have the same racial breakdown.  The only difference is that we have around 1800 students this year.
About the Contributor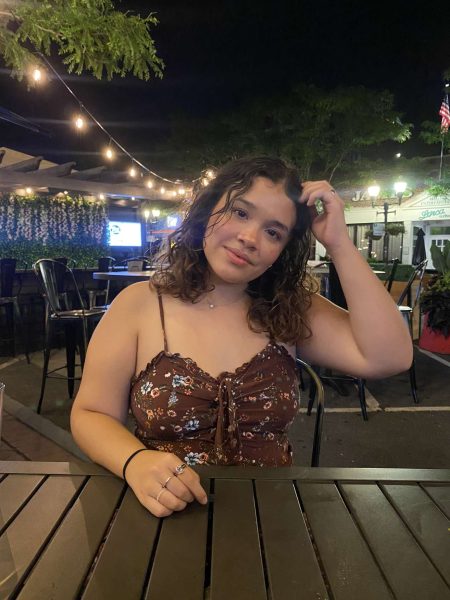 Conny Galvez, Editor-in-Chief
Hello Senators! My name is Conny and this is my third year working at the McMahon Archive. My friends and I helped start up this newspaper in order to...