Impact of COVID On the Wrestling Team
After COVID hit, all winter sports have taken an impact, especially wrestling.  After two years, this is the first 'normal' season for McMahon's Wrestling Team. 
"I feel like the energy would be a lot greater. We will have a lot more people attending the matches and a lot more people coming in to watch us. So I feel everyone would be more pumped up than they were last year. Last year everything was kind of bland; it felt like a slow winter night. Every night, we would have a match. It never felt like match day; it never felt like meet day; it never felt like a tournament day. It just felt like an ordinary day we would just go out, wrestle and go home," said Asaiah Baez.
Asaiah Baez is currently a senior at McMahon and the captain of the wrestling team. He has been wrestling for almost all his life. He started when he was nine years old. 
Throughout the years with COVID, there have been protocols put in place that limited the wrestling team's season.
"I had so many friends who never came to see me wrestle cause the rule last year was that you were allowed to bring two people, and I had a lot of family members who never came to see me. So that was just really disappointing and I just can't wait to have a real season where there are actually a lot of people in the stands," said Calli Gilchrist. 
Calli is currently a sophomore here at McMahon.  She is a 3x All-American athlete and currently plays for McMahon's track and cross country whenever the wrestling season is off. 
Currently, the team has started the season off strong. They had their first invitational at Fairfield Ludlowe and placed overall 6th out of 16 teams. Calli placed 1st, Zavier Hernandez and Luke Haskell placed 2nd, Asaiah and Maren Gilchrist placed 5ft. Cali won an award for Outstanding Wrestler.
The wrestling team also went to Trumbull High School for a quad meet.  They were able to beat Wilton and St. Josephs 2-1 but lost to Trumbull.
"Every match it is you out there alone and your teammates are watching you. It's a lot of pressure but it is also such a community. It is always fun wrestling and knowing there are people in your corner, people cheering you on. I love the competitiveness, I love to compete. Just generally but wrestling more than anything," said Calli. 
However, this is an important season for our seniors. With COVID cutting their freshmen and sophomore seasons short, this season gives them a chance to experience a normal season. 
"I was very nervous coming into high school wrestling because I missed my freshmen year from an injury. I did miss sophomore year cause of COVID. Junior was my first year wrestling and it was really rough. I started off not the best but I hope this year I can start off a lot better," said Asaiah. 
Their next match is against Norwalk High on Jan. 4th and it will be home at 6:30 P.M. It's a match you do not want to miss. "Norwalk is one of our funnest too, some of those guys used to be our teammates. We really know them so well and it's just a fun time. You know obviously high school rivalry," said Calli. 
Many of our classmates faced many challenges after COVID, especially in winter sports.  We should use the opportunity to go to each other's games and encourage each other. Again their next match will be on Wednesday, January 4th, don't miss it. 
Leave a Comment
About the Writer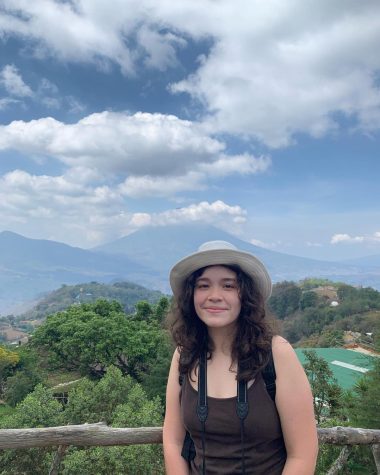 Conny Galvez, Editor-in-Chief
Hi! My name is Conny and I am currently a Junior here in Brien McMahon.  I enjoy writing, playing soccer, and watching movies.  What I really enjoy doing...