Athlete of the Week: Grace Simpson
One of our Athletes of the Week (9/19-9/22) is Grace Simpson.  She is currently a junior here in McMahon playing on the girls' varsity soccer team. She has scored four goals and three assists over three games
Grace has been playing soccer since she was 3 years old.  Before playing high school soccer she started at NJSA and at 8 years old she switched to Shoreline FC. Currently, she is playing for Chelsea Piers since Shoreline FC combined with them.  Before junior year she played center forward for her previous teams. 
She started playing on the girls' varsity soccer team in her freshman year.  The position she currently plays is defense center mid.  Grace talks about her favorite things about playing on the girls' soccer team and one of them is, "it just feels like a family. All my teammates feel like my sisters and would we would do anything for each other."   
Recently the girls' soccer team has been having a good season so far. They are currently on a 2-2-1 record.  In an interview with Grace, she mentions that she looking forward to this season and that they have a lot of potentials.  One of her strategies for having a good season is, " hard work is the only way that will beat teams. Can't beat somebody who's already given 100%." 
Grace has a bright future in soccer recently she has committed to the University of New Haven which is a division II school!  According to the coach in a couple of years, they will turn into a division I team.  
Grace's family comes from England; She and her sister are the only Americans in her family.  One of her biggest dreams is to play for the England National team.   I am excited to see where soccer takes Grace.
Grace is an amazing player on the field and I encourage everyone to go watch one of her games with the girls' varsity soccer team.  Their next home game is against St. Joseph at 4 p.m. on 10/6 and it is a game everybody should watch.
About the Contributor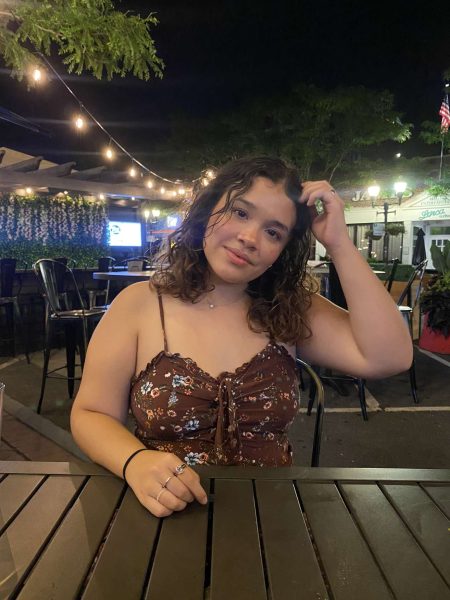 Conny Galvez, Editor-in-Chief
Hello Senators! My name is Conny and this is my third year working at the McMahon Archive. My friends and I helped start up this newspaper in order to...