Profile: The Dean of Students, Mr. Dustin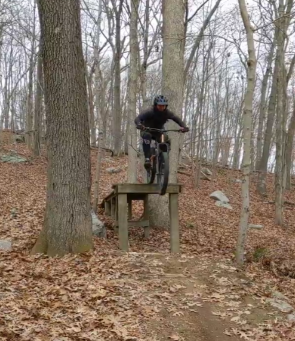 The article appears as a part of our Senators Profile Series.
Mr. Dustin is one of the first people to greet you as you walk into the building. You'll see him smile at you and tell you to go to class before school starts. You're rushing into school because of how cold it is, and you may be envious of him because he is wearing a jacket with layers under it.
Many people describe Mr. Dustin as a tall teacher who has light brown hair with blue eyes and is always active around the school. 
He is the Dean of Students here in McMahon. He is in charge of making sure every student is behaving well and he helps host events such as tournaments, guest speakers, and assemblies every month.
Remember the motivational speaker, Kevin Atlas, who came to our school a couple of weeks ago? We can thank Mr. Dustin for helping bring him here to McMahon.
Before being a teacher here at McMahon, he lived in upstate Connecticut in Windsor Locks. Growing up he always worked in landscaping. His high school job was to work on the Tobacco field and landscaping at a golf course. Mr. Dustin said, "I know how to do a wide range of things with my hands." 
In high school, he played a variety of sports like soccer, basketball, and baseball all four years. He grew up in a small school in Windsor Locks; his graduating class was 120 kids. He would play sports every season because that was a time when all his friends would come together and hang out. "If you were to miss the season you missed all your friends," said Mr. Dustin. 
After attending Eastern Connecticut State University, being a gym and health teacher here at McMahon was his first job before he got promoted to the Dean of Students. He has stuck to this job for around 16 years now. 
Mr. Dustin states why he has been at McMahon for 16 years, "I love the fact we are a diverse student population. No matter if there are two different people walking down the hallways are different; they have different backgrounds and I like to get to know them. Where I know we're not in the same spot or lifestyle. It's a challenge for me to get to know all these different backgrounds and personalities. Which makes it interesting to come over here and get to know everyone."
One of his favorite things about being the Dean of Students here at McMahon is getting to know all these different students who are from different parts of the world. "You meet so many people from different parts of the world and I have had people make me Oxtail, it was very good. If I wasn't teaching, most likely I wouldn't have tried or come across someone who'd make Oxtail for me."
However, there are some challenges when it comes to being the Dean of Students. "The size of the school could be an issue because I want to do many activities for our students and because of the size it is difficult to do full school assemblies."
One of the reasons he became the Dean of Students was to make McMahon a more fun place for the students. "My goal is to have one activity a month where students are out of the classroom engaging in something different." 
Outside of his jobs, Mr. Dustin continues to enjoy playing different sports. "I play a lot of sports because it keeps me active and it keeps my mind in the right state. If I don't exercise I don't get in the right state of mind. That's my outlet," said Mr. Dustin. He does activities such as Mountain Biking, Hiking, basketball, and badminton, and sometimes he plays those sports with Mr. StockFisch and his kids. 
Being a teacher here at McMahon for many years and meeting all these different students, Mr. Dustin encourages every student here to get out of their comfort zone. "Talk to someone! Stay away from your phone as much as possible, especially in settings where you are able to talk to someone because by talking to people you can learn so much more about our world."
Leave a Comment
About the Writer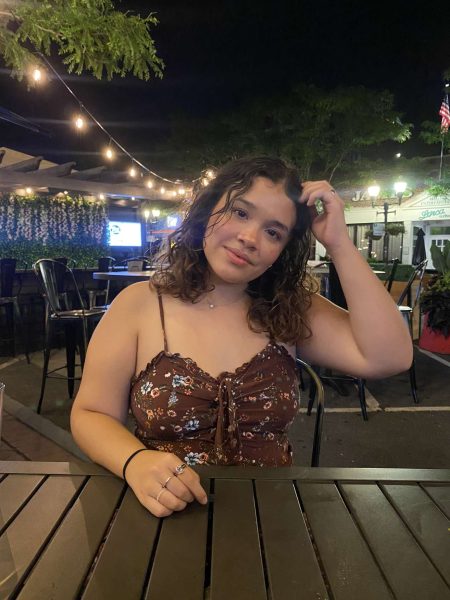 Conny Galvez, Editor-in-Chief
Hello Senators! My name is Conny and this is my third year working at the McMahon Archive. My friends and I helped start up this newspaper in order to...