Racism in Modern Soccer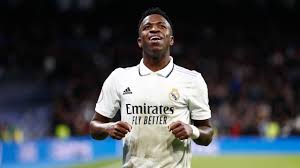 Vinicius Junior is one of the most promising young soccer players in the world and is expected to have a bright career ahead of him.
A professional soccer player from Brazil, Junior currently plays as a forward for Real Madrid. Recently in Europe, he has been facing racism from fans of the game. During a La Liga defeat to Valencia at Mestalla on Sunday, Vinicius reported that Valencia fans were being racist and taunting him behind the goal. Videos and pictures of the interactions have been surfacing all over social media. In response, Vinicius said that "racism is normal in La Liga" and "the championship that once belonged to Ronaldinho, Ronaldo, Cristiano, and Messi, today belongs to racists." in an Instagram post.
This has not been the first time Vinicius has been faced with such hatred. Earlier in the season an inflated doll with his jersey was hung from a bridge near the Real Madrid training facility with the phrase "Madrid hates Real Madrid". Four have been arrested but the racism in La Liga has yet to stop. La Liga has now reported a total of 10 cases involving racist abuse aimed at Vinicius to prosecutors over the past two seasons.
He was born on July 12, 2000, in Sao Goncalo, Brazil, and began his soccer career at a very young age. Vinicius Junior was only 16 years old when he made his professional debut with Flamengo in 2017. He quickly gained recognition as a rising star in the soccer world. In 2018, he signed with Real Madrid for a reported transfer fee of €45 million, making him the most expensive teenage soccer player at the time. Since joining Real Madrid, Vinicius Junior has continued to impress with his speed, dribbling skills, and ability to score goals. He has also represented Brazil internationally, playing for the U-17 and U-20 teams.
Many companies and celebrities like Nike and the Mercedes F1 driver, Lewis Hamilton have made posts in support of the soccer prodigy as racism in any type of environment is unacceptable. In support, the lights on Rio de Janeiro's iconic Christ the Redeemer statue were switched off for an hour on Monday in a display of solidarity with the player.
Vinicius has stated that he is strong and does not let the hate shown toward him have any effect on him but he has stated that nothing has been done to stop racism in soccer. He has been blamed for showing a reaction to these acts as they have been pushed aside as "normal soccer rivalry".
As Vinicius Jr. said himself… "It's not football, it's inhumane."
Leave a Comment
About the Contributor

Rebecca Parra, Writer/Editor
Hey Senators! My name is Becca. I love meeting and interacting with others. I'm a Senior and hope you enjoy the articles I write this year as I manage...