Cooking Column – Palatable Pasta 🍝
Are you ever so hungry and don't know what to make or don't feel like making a giant 100-step meal? Well, with a couple of canned goods on the shelves of your pantry and the addition of veggies or meat, you can feel full without doing too much hard work.
To whip up a tasteful meal, we first need to grab our main ingredient – pasta.
Grab your favorite shape of pasta. It could be penne, rigatoni, cavatappi, radiators, elbows – whatever you name it. Follow the directions on the box of pasta you chose to cook– most say to boil for about 8-9 minutes. Make sure to fill your pot ¾ of the way with water and then put on high heat. From there, the rest is history after the designated amount of time to boil it. Strain your pasta and put it aside.
Many don't believe it, but pasta can take on a variety of different flavors and cuisines. Some of my personal favorites are vodka sauce and marinara sauce. Others are alfredo, pesto, plain butter and oil, or truffle cream. Whatever one you choose, you can always find a canned brand – this saves you the time of blending things to make it homemade. Heat the desired sauce of your choosing in a pan until it boils (I tend to treat it as if it were a soup). A trick to make it thicker is to add a bit of heavy cream. This also enhances the taste.
Once done, add your pasta to the sauce so it can heat up a bit. Now away from the carbs, we have to add our nutrients whether it might be meat or vegetables. I tend to grill up some chicken in a pan with a little salt, pepper, and Italian seasoning and add it. Other good additions include sausage, meatballs, or even chopped veggies like zucchini or mushrooms.
Make sure to cook your meat thoroughly and sauté your vegetables until they are less firm. Once done, you add those to the pan of pasta and you will have a meal. You can add garnishes such as shaved parmesan cheese or fresh parsley/basil to make it even taster.
Most pasta recipes take less than 20 minutes to make. This is a great lifesaver because after a long day of school or work all anyone wants to do is relax. Always remember with meals there is always a base with protein and other nutrients on top. This can be substituted with rice and sauces like teriyaki or soy.
Some of the best Italian store brand sauces are Angela's Kitchen Sauce (local to Connecticut), Victoria, Rao's, and Trader Joe's. Now that you have this information, go create your easy meal and enjoy that taste of al dente pasta and mouth-watering sauce. Come back next week for another easy-to-make recipe!
Leave a Comment
About the Contributor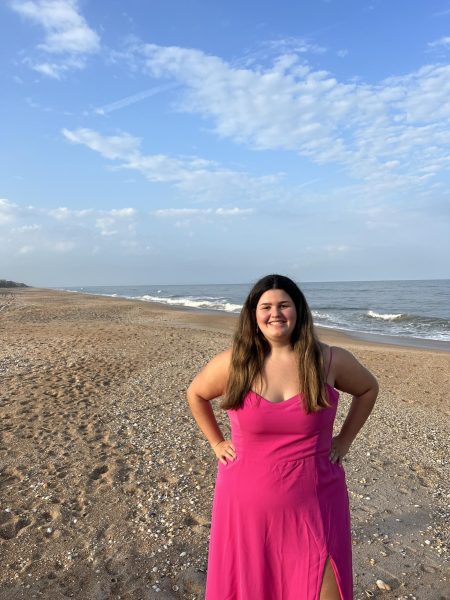 Ava Massucco, Editor
Hi! My name is Ava and I am in charge of the Entertainment section of the McMahon Archive. I tend to write articles about food, movies, and other pop-culture...