Way Too Early NBA Eastern Conference Season Predictions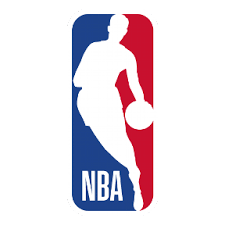 With about 1/3 of the NBA season behind us, all teams have played around 30 or so games. This is a good time to give my early season predictions about every team on where they stand, if they're good or not so good. We will start off by talking about the Eastern Conference.
To start, the Boston Celtics have been the best team in the NBA and its not even close, therefore, I would say, 30 games into the season, the Celtics are my NBA title favorites. The duo of Tatum and Brown have been historically great, Combining for more points than the duo of Kobe & Shaq.  The Celtics also have the best defensive team rating, with reigning DPOY(Defensive Player of the Year), Marcus Smart locking down the best player on the floor every night. The Celtics just have way too many players who can score and defend at an extremely high level, it would be blasphemy for me to not say they are the title favorites so far.
The Milwaukee Bucks were a team who I expected to be dominating, and for the first couple of weeks they were. To start the season, the Bucks had a 9-0 record, the best start to a season in franchise history. Milwaukee has cooled off recently, due to players mainly just getting cold and not making shots they can make. The Bucks have the leagues second best defense behind Boston, the Bucks have 3 starters who are in the DPOY conversation. The Bucks have been missing star shooting guard, Khris Middleton, for the majority of this season, with him coming back i'm sure the Bucks will pick it up on the offensive end.
The Brooklyn Nets aren't the disaster that so many thought they would be. As we recall, two years ago, the Nets traded their future for Kevin Durant, Kyrie Irving, and James Harden. We all thought this super team would AT THE VERY LEAST, win 1 championship together. This was not the case, due to various reasons, this super team completely fell apart. But, that's the past. This season, with former 3x all-star and 2x All-Defensive First Team, Ben Simmons, he has completely changed this team on the defensive side of the ball. Last season, the Nets could score, but they couldn't defend to save their lives. The Brooklyn Nets have a 19-12 record, they are 4th in the East and are looking to make some noise in the playoffs with their new and improved "Big Three".
The Philadelphia 76ers are pretenders. Currently, they have a 16-12 record, but don't be fooled, this team is NOT good. The duo of Embiid and Harden will never win a ring together because they have proven they cannot be trusted in big moments. Embiid has gotten injured in every single one of his past seasons, whether in the regular season or playoffs, this man is made of glass. Don't even get me started on James Harden, this man is a certified playoff choker, everybody knows this, its just who he is. Harden will have an extremely good regular season, just to fold in the playoffs, over and over again we see this. They are still looking for him at Toyota Center, Game 6 against the Spurs without Kawhi Leonard & Tony Parker, Harden shot 2-11 and finished with 10 points. Building your team around these two players is a huge mistake. On the bright side, Tyreese Maxey has been progressing very fast, putting up 20+ PPG before he went down with an injury. If he keeps that up, I can see him sneaking into the all-star game.
The Miami Heat have fallen off a cliff. I'm tired of all of the Heat fans saying we are sleeping on them, I am snoozing.  This offseason, the Heat lost a key piece, P.J. Tucker to free agency, Tucker was a huge reason the Heat made the Finals in 2020. The Heat also gave Tyler Herro, reigning Sixth Man of the Year, a max contract, dumb decision by the front office. They also gave  "3-And No D" shooting guard, Duncan Robinson, a $90M contract. Terrible front office decisions, Herro is not that guy and Duncan Robinson cannot guard a senior citizen, and for this reason he has been getting DNP-Coach's decision for the majority of this season. Butler has been in and out of the starting lineup due to various injuries, Bam Adebayo has not been aggressive at all. This team is in trouble and don't be surprised to see them making big moves in free agency.
Leave a Comment