New York Sports Report: K'Andre Miller
K'Andre Miller has excelled this pre-season.
The New York Rangers pre-season is almost complete. In this series, the Rangers beat the New York Islanders in a 4-1 Victory at MSG; they lost in a 3-2 overtime defeat from the Boston Bruins and a 5-2 loss to the New Jersey Devils but defeated them the next day in a 2-1 victory, and in a second game with the Bruins, they lost 5-4.
Many players have stood out throughout this series of games, but I would like to Highlight one player, K'Andre Miller. The 22-year-old defenseman has dazzled this pre-season. He scored two goals this pre-season throughout the three games he played while creating excellent breakaways and helping the Rangers out the blueline.
K'Andre Miller scored a short-handed goal in game one, but that's not all he did. Throughout the game, you could see his expert skills in play; he is a strong skater, very quick on his feet, and has excellent puck-handling skills. These skills also came to light in the 2-1 defeat of the New Jersey Devils, where he scored the game-winning goal.
Miller is an underrated defenseman in the NHL who is set to become a free agent at the end of this year. One hopes GM Chris Dury can find the cap space to keep him, as he is poised to excel and possibly even be a Norris Trophy Canidate in a few years.
About the Contributor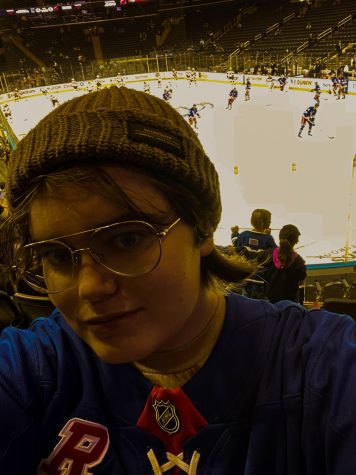 Lily Stanton, Sports Writer
Hi, My name is Lily and I an a Sophomore; I am thrilled to be apart of this Archive. I enjoy sports writing and want to pursue a career in hockey writing...