Senator Baseball Preview 2023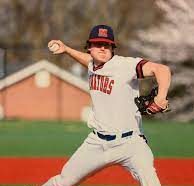 "People ask me what I do in winter when there's no baseball. I'll tell you what I do. I stare out the window and wait for spring." – Rogers Hornsby, Hall of Famer.
For the rest of the world, January 1st marks the new calendar year, but for me, it is marked by the first baseball thrown in spring. Baseball season is back, and I couldn't be more excited! The start of the season feels like starting a new save in an old video game, you're ready to learn from your mistakes from your last go around and play the best you have yet. But above all else, you're just happy to be playing again.
At Brien McMahon, we hold baseball to a high standard. Baseball has long been one of if not the best sport McMahon has performed in its history. The varsity team is a consistent contender in the FCIAC for a long time now, and that is of course the goal this year.
As of March 30, the team is 1-1 in the preseason scrimmages, and have looked very good in said games. There were a lot of expected top performers in the games, William Moy tossed a solid 3 innings and was 1 for 2 at the plate with an RBI on Tuesday in a game against Westhill, who are one of the top teams in the state. Devin Bowen has also looked good in the scims so far, his highlight being a 2-run double in the Westhill game.
Other players who have showed up so far in junior, Joe DiChiaro, who tossed 3 nearly perfect innings in the first scrimmage against Fairfield Ludlowe, as well as Sophomore, Cam Rice, who tossed 2 good innings of his own in the same game.
Freshman, Sam Castro has quickly become a clubhouse favorite with the team. The brother to junior pitcher, Jameson Castro, has backed up his fun and lively personality with great play so far on the field, highlighted by his clutch 2-run single in the Ludlowe game, which caped of a 4-2 win for the Senators and a 2-3 day for Sam.
Some new varsity players who haven't been quite as hot in the scrims but do expect good or great seasons are fired up as well. Brison Bickerton has started both of the scrims, and has played a good defense and the catcher position, and his catcher duo Jayvian Martinez hasn't looked to bad either. Other players such as pitcher/outfielder Riley O'hara, pitcher/outfielder Colin Peters, catcher/outfielder Wilson Margnelli and catcher/outfielder Joe Kendy are just as excited to play some games.
There are a few key injuries to the team as well. Pitcher, Jameson Castro has has not played yet do to a rotator cuff issue, but he will likely be good to go by season's start. Pitcher, Tyler Phills is another pretty impactful injury. He has been dealing with back spasms, but says he will be good to go soon. Captain, William Stalzer played in Tuesday's game after dealing with a lingering issue, but says he feels good now and should be the opening day center fielder.
The varsity team is having fun, and more often then not, the team having the most fun will be among the best. This Sunday, the team matches up with cross-town rival Norwalk Highschool. As a member of the team myself, I urge anyone with an open schedule to come by and support the team. Lets go bear hunting.
Leave a Comment
About the Contributor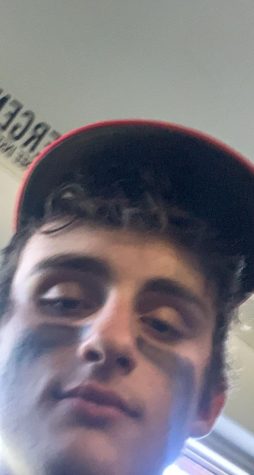 Wilson T. Margnelli
Hello, I'm Wilson and I am currently a Junior at Brien McMahon and a part of the class of 2024. I don't take myself too seriously and I'm considered by...