Fun Fall Festivities to Do With Friends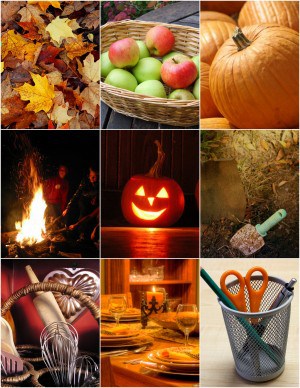 Is fall your favorite time of the year? The sight of leaves falling, the scent of cinnamon spice, and getting to curl up all cozy on the couch?
For most, people love this season. It brings warmth, family, and fun all together. On the other hand, it is a season that dulls people's minds as it is the beginning of school and all anyone is focused on is schoolwork. Not fun, right? To shine a light on students' minds, composed here are five activities that can brighten your autumn season and bring holiday cheer for the upcoming festivities over the next three months of this year.
Starting at #1, we have apple picking. This is a fun, adventurous, and delicious activity as you can grab a group of friends and bond over the struggle of reaching those high-up apples, but once you get them, you can enjoy the inviting taste of fresh apples. Afterward, you can go on up to the farm stand and get some fresh apple cider and apple cider donuts. Who wouldn't want to do that?
Next at #2, we have baking. Invite your best friends over for a bake-off. Who can make the best pie or cookies? This is a peaceful yet chaotic activity as you want to be the best baker. If you are lucky, you can even use your apples from apple picking to create a luscious apple pie. Pronounce the winner, and then dig into those fresh homemade goods.
At #3, we have movie night! There are various movies to watch as you tune into a hallmark movie or watch a Halloween movie. Either way, you can cuddle up on the couch with blankets, hot cocoa, and some sweet snacks. This is a great way to spend time with friends and learn about your shared interests.
Following is #4 with pumpkin carving. Head over to your favorite pumpkin market, buy a pumpkin or two, and then bring it home for a fun night of carving pumpkins. Have your friends come over and have a contest on who can make the best pumpkin face and then with the leftover guts, you can bake the pumpkin seeds and enjoy a salty snack. 
Last but not least is #5, set up a fire, and make some s'mores! If you don't have much to do, just grab some chocolate, marshmallows, and graham crackers and relax around the fire with your friends. Tell some fun ghost stories or just gossip while you make a mess eating your mouthwatering s'more!
Hopefully, these activities will promote friend bonding, fun, and a great experience for all. That's all there is for festivities for this season, but tune back in the Winter for more ideas.
About the Contributor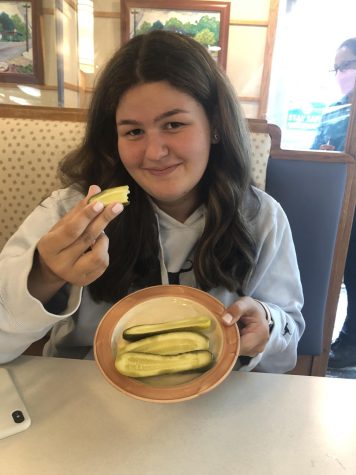 Ava Massucco, Writer
Hello, my name is Ava. I am currently a Junior (Class of 2024) at Brien McMahon. My favorite hobby is reading. I just read "A Touch of Darkness" by...