What It Takes To Be A Basketball Player At McMahon
Lately, we've been noticing how packed the stands are at the basketball games. There is always a great number of screams of support at almost every game. However, while watching the basketball players have you thought to yourself; "how much commitment it takes to be on the basketball team?"
"It's a commitment you are here every day you get tired. Physically demanding all that stuff you have to travel to games like we have to go to Danbury," said Grant Matkins, who is senior captain of the team. 
Grant transferred here to McMahon from Kings School in his sophomore year and has played in varsity ever since.  
Keep in mind that they have six-day practices a week for almost three months straight. 
However, the process to get into varsity consists of many preparations beforehand. "Tryouts themselves are only 2-3 days but living up to the seasons we have a lot of workouts. A lot of fall league games if you make the team. There's a lot that goes into it like a lot of weight room and stuff. It can be intense, it's about seeing where you are at skills-wise and how competitive you are," said Kyle Close. 
Kyle is currently the only junior captain on the varsity team and has been playing for McMahon since his freshman year of high school. 
Tryouts were very competitive since they did not lose many of their players this year. The team only consisted of one senior last year so there were barely any spots open on varsity this season. 
After their practices, there may be times when they have film or do yoga which requires them to spend more time after school. For their film, they would analyze their games to see what they can do better. 
With all these practices and games it can be difficult for them to balance out their school life and sports. As many athletes at McMahon know, this can be a challenge for many. "It's definitely a little difficult, especially on game days. Today we're going to Danbury so we don't have a lot of time to do homework but we can manage it," said Cam Rice, who is currently a sophomore that starts on JV but is benched for varsity. 
For many of their away games, it requires them to travel far. For example with their game at Danbury, it was a 45-minute drive from Norwalk. Many of their scrimmages consist of playing teams that are out of the league such as Asonia and Platt Technical High School which can take an hour to get there. 
With all of these things going on with the basketball team this does not mean they neglect their players' grades."If we're having a big test or a bunch of homework we sometimes do a big study hall with the team. So like we might cut practice short just to do homework," said Cam. 
As many may notice number 2 on the court always helps put numbers on the board. Number 2 on the court is a sophomore here at McMahon and goes by the name Jermal. He is currently a point guard and the shooting guard who transferred here from Notre Dame. 
Jermal expresses, "it is hard being a basketball player like you are out here being mentally tough. It's a lot going on. You have practice after school every day, you don't know how long the practice might be, and then you have to go home, and do all your stuff before coming to school. It's hard to even sometimes because maybe you'll have early morning practice before school. So you have to be mentally tough."
In varsity, there are certain expectations set for the players. "There's a lot of expectations like you're already expected to do good, to be a role model to JV and freshman kids. You're always expected to do the extra and with that mindset, you're one of those guys that face the programs since your varsity. You have to act a certain way, do things a certain way, and stay out of trouble," said Jermel.  
With all these challenges and expectations that are put on the players, is it all worth it in the end for them? 
"Because of how often we practice and how much hard work goes into it, I'll just say getting a win after that hard work is really fulfilling. And being able to do it with your teammates, you grow really close because you're with them all the time," said Kyle. 
Many of the basketball players here at McMahon come from different backgrounds looking for an opportunity in sports that they can get here at McMahon that they might now receive at other schools.
"I didn't really like the situation I was in before. I was at a private school and it wasn't any better than a regular public school. I am a two-sport athlete. I wanted to go somewhere where I know I can play two sports like that school was a one-sport thing. I know McMahon hasn't had that much success in football but I had faith when I came here that would change and it did. The same thing happened with Basketball. At first, we were shaky but this year we're doing good. I think we have a chance in FICACS and States," said Jermel.
With all the hard work that the players put in off the court, it is safe to say that it is paying off. On the court during games, their hard work is reflected in how they play during games. They currently are on an 11-6 record, they started off strong and most likely will finish off strong.
View Comments(1)
About the Writers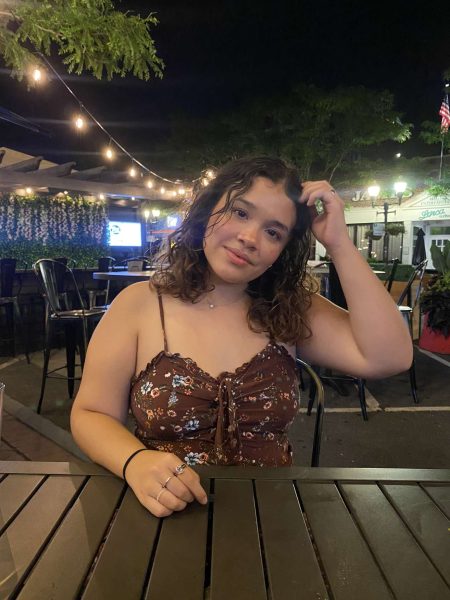 Conny Galvez, Editor-in-Chief
Hello Senators! My name is Conny and this is my third year working at the McMahon Archive. My friends and I helped start up this newspaper in order to...
Mya Dooley, Writer
Hii! My name is Mya Dooley and I'm junior here at McMahon. I enjoy reading and binge watching shows. Some of my favorite books are All Your Perfects by...