Normac Swim & Dive Team Expects Success Once Again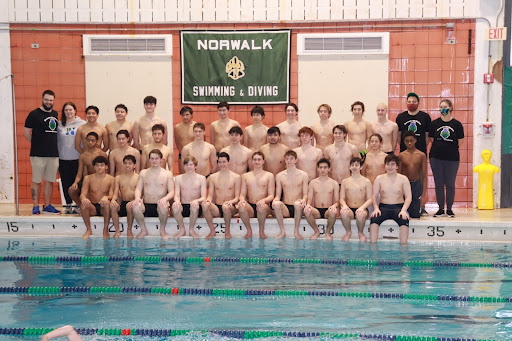 Coming off the best season in team history, the Norwalk-McMahon Swim & Dive team is ready for a repeat. With the coaching from Coach Minnocci, Barone, Zajel, and Guster the team is looking forward to repeating the same success from last season. With placing 3rd at the FCIAC and Class LL Championships with a 9-2 regular season record, they hope to achieve this once again.
This season, the guys are led by captains, Kalen Anbar, Tyler Cetinich, and Adam Longo. These three guys have been scorers for the team and this is their 4th and final season on the team. Junior, Mike Kvashchuk scored the most points for the team at the FCIAC meet with two wins in the 50 Free and 100 Free where he is also the school record holder in both and looks to complete the repeat. Along with those two records, Anbar set records in the 200 Individual Medley and 100 Backstroke where he was also the FCIAC champion. With those four individual records set last season, all three relay records were also taken down. The team of Anbar, Kvashchuk, and Kris Flores, and graduated senior Lorenzo Zullo took down both of the Free relays. While, in the medley relay the team of Anbar, Kvashchuk, Flores, and other graduated senior Finn Cunniffe took down the record.
With last year's seniors graduating, it is a big loss. However, this season the team is gaining freshmen to fulfill the spots lost. Freshman, Alex Sharpe, and Sebastian Camille are coming to the team ready to help the team keep its good name and help keep the success for the future. This season, the boys expect to match the same success if not more. The season is set to start in the middle of December and the guys are hungry and ready for a repeat of these achievements.
View Comments (1)
About the Contributor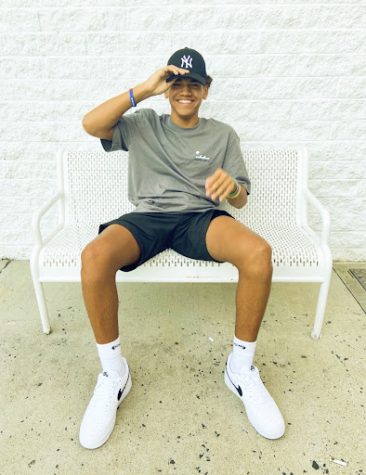 Kris Flores, Sports
Hi, I'm Kris Flores and I am a swimmer on the Norwalk/McMahon swim team. I am very interested in all sports and am happy to be a part of this team as well....